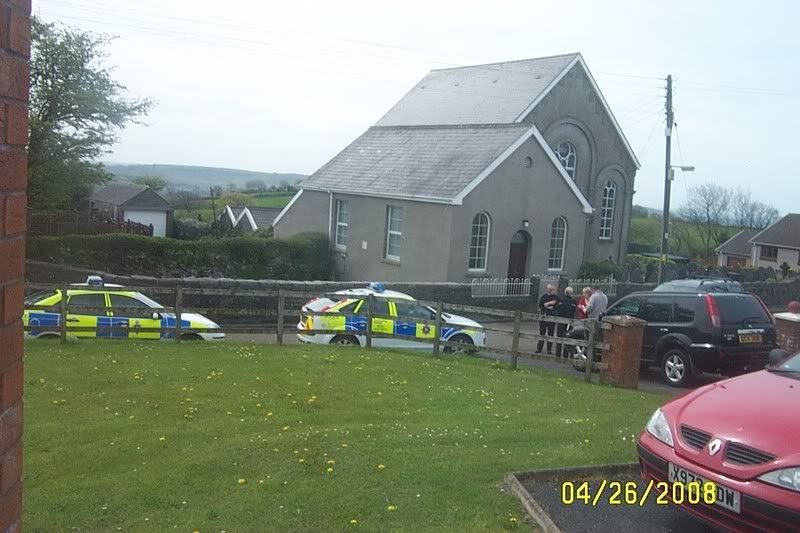 In Wales they hunt in packs, police ,Barristers, judges,certain members of Plaid
cymru
, Crisis in farming and low
life's
out to make a buck from the incoming English.
They have a saying here which is " Come in Rolls
Royce's
go out on push bikes ".
Its a jolly little money spinner. To be fair they sometimes go after
their
own if the unfortunate person they are hunting has something the others want. Like
Daffyd
Morgan losing his beloved home to gangsters wearing the queens silk. But
Daffyd
has a court case going and the tide is turning.
So far its worked well because no ones ever gone after them, nor written about thier vile behaviour. There are various groups that help each other recover from the greedy dark cloud of human locusts that descend upon families well being but no ones ever really watched and learnt as a fox does.
But I have a publisher....
in fact three but the chosen one nags me which is what I need. The idea of a
Trallwm
Farm book came about after a series of seven books were published in America involving our animals.
For six years I have been traumatised by ongoing events and old animals that we have loved and cared for taking huge emotional chunks out of me when they pass over. Saddened and weakened by the death of Rose and dragged to my knees with keeping
Trallwm
farm going as a place of safety to a lifetime of animals. There is no financial value to the animals but there is a huge cost to the heart and soul, to sanity and to a normal life which is freely given up in exchange for a little more life for some very wonderful animals.
Now is the time that my ship sets sail on the journey into the unknown.
The winds of change are filling my sails and the good ship Trallwm farm armed with cutlasses, chocolate profiteroles and a Pirate flag is on its way.
Did I ever tell you about the day I squatted in Terry Granges (sex addict of the parish and ex chief constable of Dyfed Powys police ) house ?
Let the tales begin !