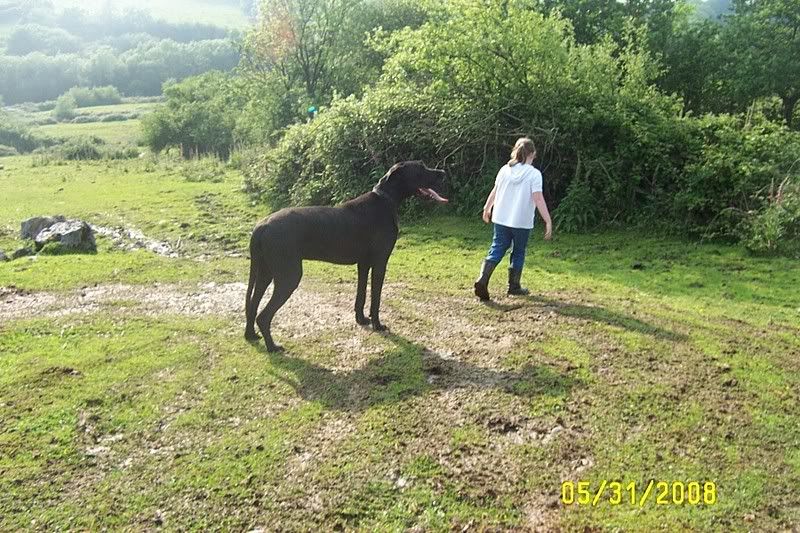 Ive had my heart in my mouth for two days.Late last night I was playing hunt the dead horse in the dark. Made very difficult by
Fergs
who kept moving silently and by himself.
He may be 30 plus but he still has his sense of humour.
This morning when the mowers were in across the road and
I'm
watching
Baldric
the cat gaze into long grass
hopeful
of an easy mouse .I suddenly realise he is totally unaware that there is the biggest dog fox feet away from him. I kept banging the window to keep the dog foxes attention and Dibs went out and saved
Baldric
from yet another adventure in someones mouth.
To murder a famous quote.
To be eaten once may be regarded as a misfortune; to be eaten twice looks like carelessness.
Jake has been howling and screaming for a bit and upon inspection from the bathroom window it would appear that Ferguson our very elderly and doddery 16.3
hh
is wedged in between
Jake's
kennel and the back door stealing
Jake's
dinner !
Jake came in as a dangerous dog and is 6ft 2" in his socks and on his hinds. He is featured in the National great Dane magazine because of his story and how he came back to his life and rejoined the world 6 months after he arrived here at Trallwm Farm. An update will be in the next magazine.
Nasty
fergs
did steal the
ickle
doggy's
dinners.
Jake is now my best outside Dane boy. Not to be confused with the best
lurcher
boy pen and
mummy's
best house boy Bojangles. I hope they never all meet and compare notes.